Thermoplastic polyolefin (TPO) waterproofing roll material adopt advanced polymer technology combined EPR (ethylene propylene rubber) together with polypropylene into thermoplastic polyolefin (TPO) synthetic resin as base material , adding antioxidants , anti-ager and softener to be made the ne w-type waterproofing roll material.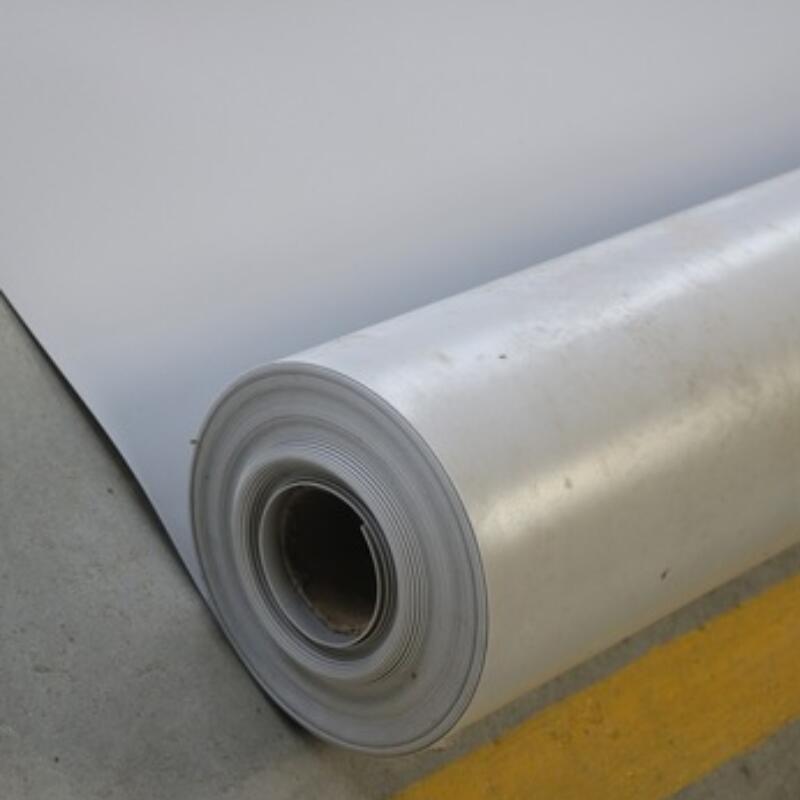 Performance Characteristics:

Anti-aging ,high tensile strength ,high elongation ,moist roofing can construction, exposed no need protective layer, easy construction and non-pollution. It is very fit to be the waterproofing layer of light energy-saving roofing.

Executive Standard:

GB27789-2011

Specification:

Length: 15-20m or other length
Width: 2- 3m
Thickness: 1.2-2.0mm
Application:
light steel structure roofing , building underground waterproofing, used on light steel roofing , drinking water reservoirs, bathrooms , basements , tunnels , grain depot , subway , reservoirs and other waterproofing moisture-proof projects.
Technical datas
Specification

H

L

P

G

GL

The resin thickness of Middle fabric, mm≥

-

0.40

Maximum tension,N/cm ≥

-

200

250

-

200

Tension strength,Mpa≥

12

12

Maximum tension elongation,%≥

15

Fracture elongation,%≥

500

250

400

200

Heat treatment size change rate %≤

2.0

1.0

0.5

0.1

0.1

Low temperature bend

-40°C No crack

Water tightness

0.3Mpa,2h, No seepage

Attack resistance

0.5kg·m,No seepage

Static charge resistance

-

20kg ,No seepage

Seam strip strength ,N/mm≥

4.0 or Membranes break

3.0

Right-angle tear strength,N/mm≥

60

60

Trapezoid tear strength N≥

-

300

450

350

Bibulous rate

(70°C 168h), %

After soaking≤

4.0

Air-cure later≥

-0.40

Heat aging

(115°C)

Time

672h

Appearance

No blister,flaw,delamination,coherence,hole

Tensile strength retention,%≥

90

Elongation rate of keeping,%≥

90

Low temperature bend

-40°C, No crack

Chemistry

resistance

Appearance

No blister,flaw,delamination,coherence,hole

Tensile strength retention,%≥

90

Elongation rate of keeping,%≥

90

Low-temperature bending

-40°C, No crack

Artificial weather accelerated aging

Time

1500hb

Appearance

No blister,flaw,delamination,coherence,hole

Tensile strength retention%≥

90

Elongation rate of keeping%≥

90

Low temperature bend

-40°C ,No crack