HDPE Smooth Geomembrane is one double-surface membrane with flat and smooth appearance made from virgin resin with special formula. We can produce HDPE Geomembrane, LLDPE Geomembrane, LDPE geomembrane etc. HDPE glossy geomembrane has excellent impermeable and antifouling property and mechanical property; dimensional stability, chemical stability, thermal resistance and aging resistance are good; in the meantime, it also has excellent resistance to UV radiation.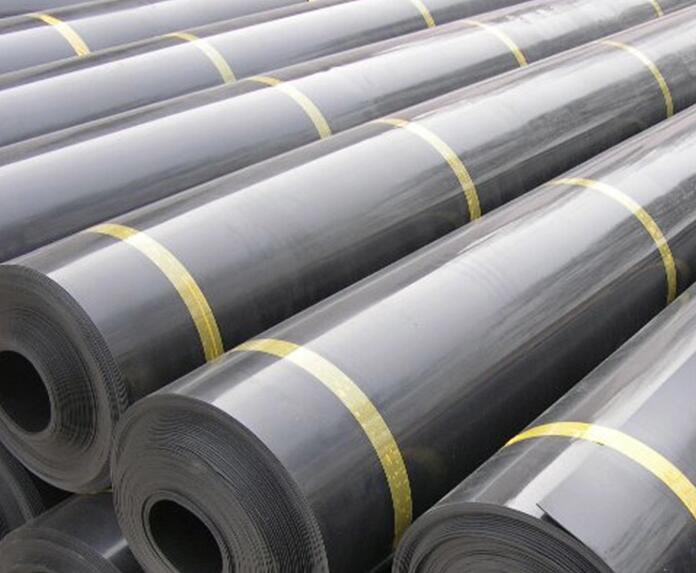 The Application of Hdpe Geomembrane
1) Environmental protection sanitation (such as solid waste landfills, sewage treatment plants, power plants Chi-conditioning, industrial, hospital solid waste, etc.) .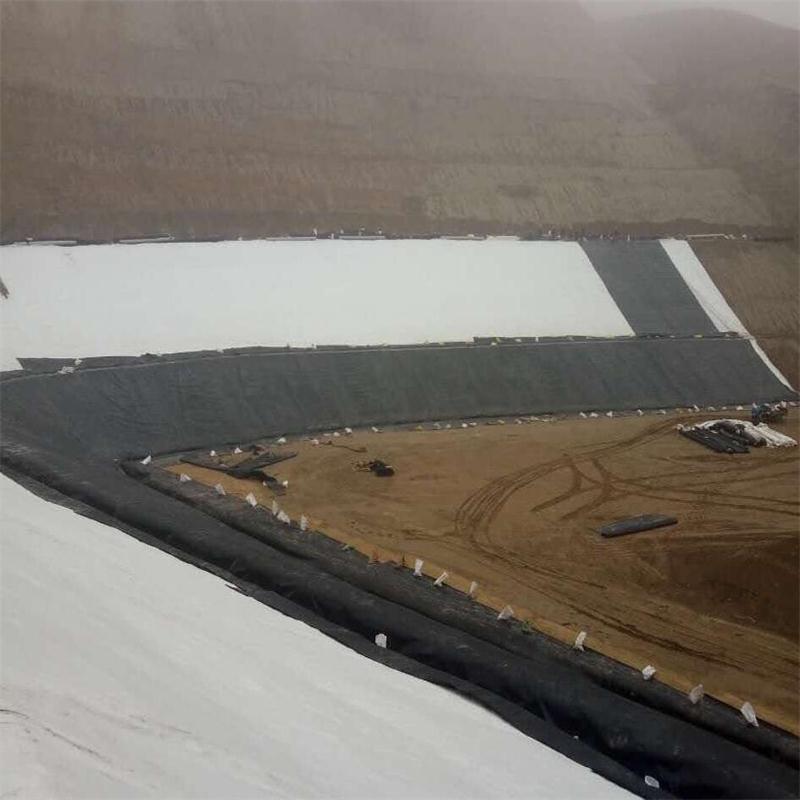 2) Water (such as rivers, lakes and reservoirs of the anti-dam, plugging, reinforcement of the canal seepage, the vertical wall of the heart, slope protection, etc.).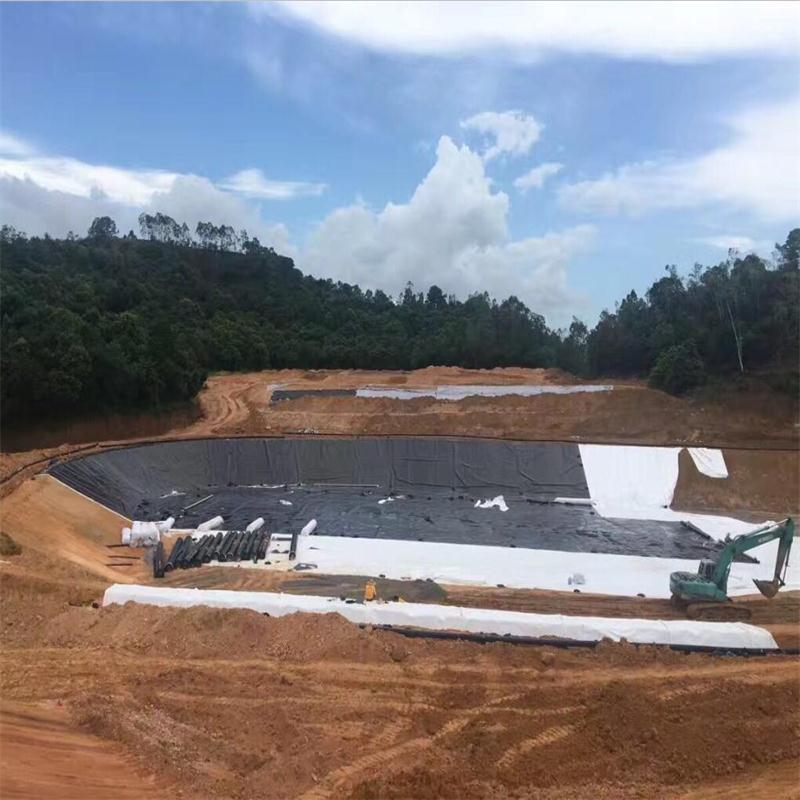 3) Municipal Engineering (subway, on the ground floor of the building, planted roof, the roof garden of anti-seepage, sewage pipes lining, etc.).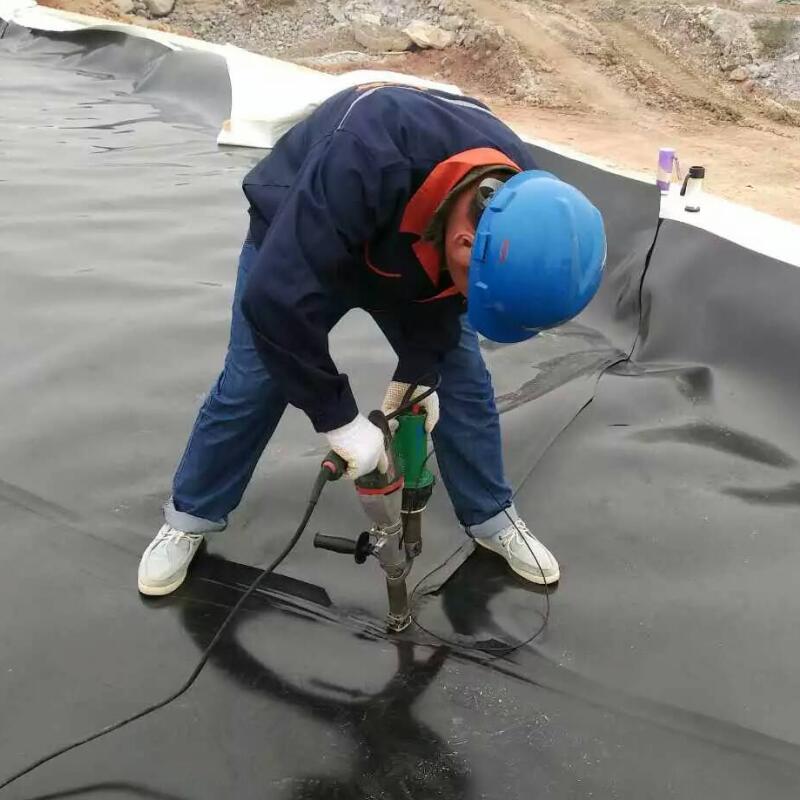 4) Landscape (man-made lake, river, reservoir, golf courses reservoirs of the substrate, slope protection, green lawn of the waterproof moisture, etc.).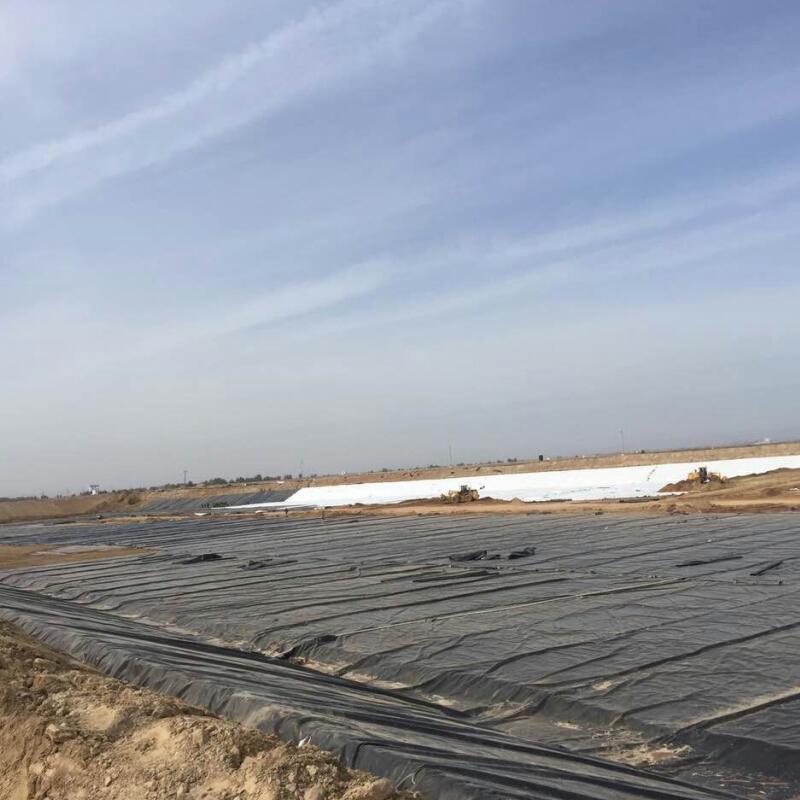 5) Petrochemical (chemical plants, oil refineries, gas storage tanks of the anti-chemical reaction tanks, sedimentation tanks of the lining, etc.).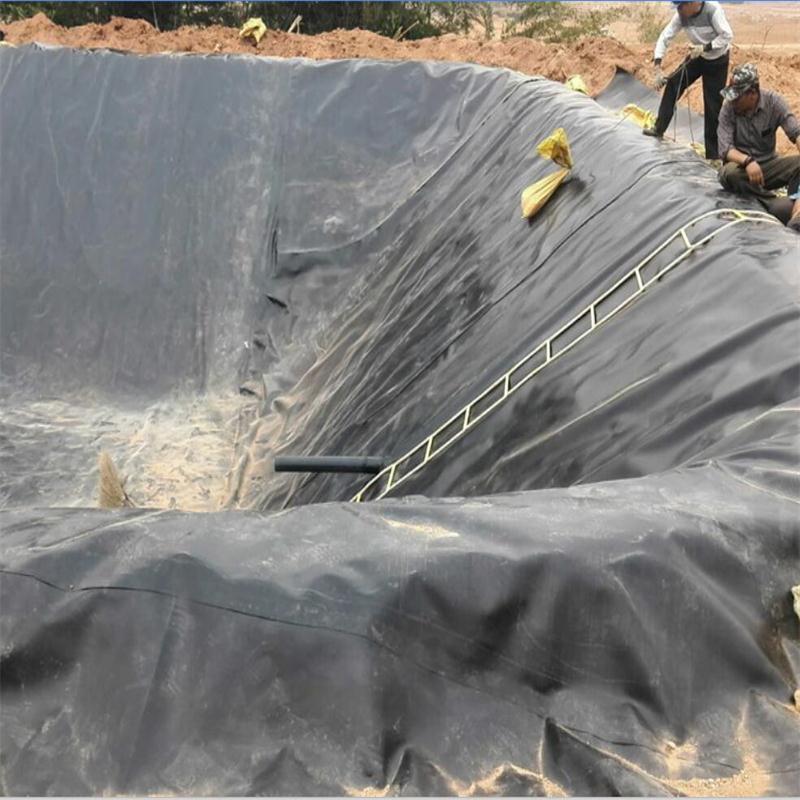 6) Mining (washing and pool heap leaching, the ash-field, dissolved, precipitation, the yard, the tailings seepage substrates, etc.)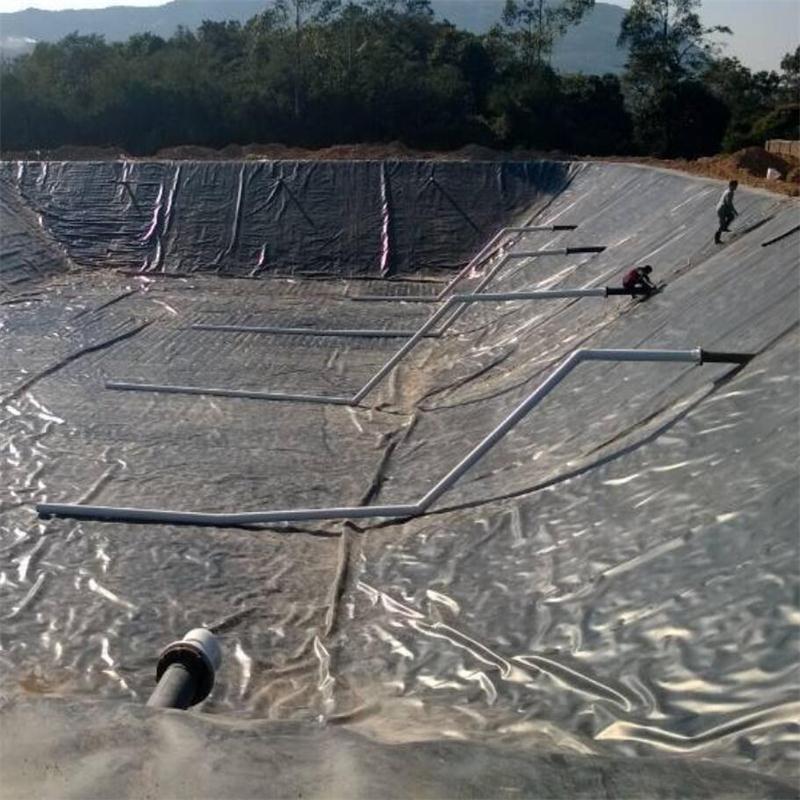 HDPE geomembrane technical index of ASTM test GM 13 standard
No.

Item

Test Value

0.75

1.0

1.25

1.5

2.0

2.5

3.0

1

Minimum Density(g/cm³)

0.939

2

Tensile Property

Strength at yield,N/mm

11

15

18

22

29

37

44

Strength at break ,N/mm

20

27

33

40

53

67

80

Elongation at yield,%

12

Elongation at break,%

700

3

Tear Resistance N

93

125

156

187

249

311

374

4

Puncture Resistance N

240

320

400

480

640

800

960

5

Stress Crack Resistance, hrs

300

6

Carbon Black Content, %

2.0-3.0

Carbon Black Dispersion

1 or 2

7

Standard OTI Min

100

High Pressure OTI Min

400

8

Impact Cold Crack at -70°C

Pass

9

Water vapor permeability

(g.cm/cm2 .s.Pa)

≤1.0×10-13

10

Dimensional Stability (%)

±2
Certification