HDPE Anti-root Membrane Use high strength polyethylene after extrusion, smooth surface with high corrosion and weather resistance, waterproof effect is good, thorn resistance significantly. Suitable for planting roof, Roof garden, the garage roof greening and need the underground building roof engineering.
1) Has excellent waterproof function, can form high strength waterproof layer, the ability to resist water pressure is strong, maintain the long-term effects of water;
2) Has prevented the plant root penetration function, can withstand the plant root system puncture. Preventing root, but also does not affect the normal growth of plants;
3) The product of high tensile strength, corrosion resistance, mold resistance, good weatherability;

4) Excellent high and low temperature performance of base contraction deformation and cracking of the strong ability to adapt, suitable for hot and cold region can be.
5) Hot melt method construction, convenient construction and hot joint reliability and durability, the four seasons can operation.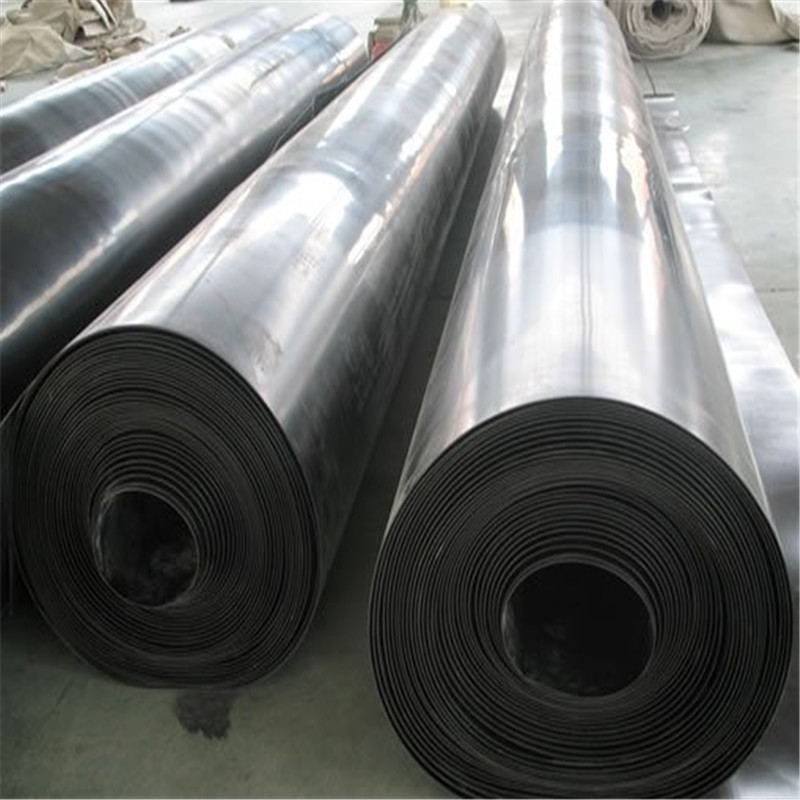 Spec

Properties

GM1.0

GM1.25

GM1.5

GM2.0

GM2.5

Thickness

1.00mm

1.25mm

1.50mm

2.00mm

2.50mm

Density ( ≥)

0.940g/cc

0.940g/cc

0.940g/cc

0.940g/cc

0.940g/cc

Tensile Properties ( ≥)

• yield strength

• break strength

• yield elongation

• break elongation

13 kN/m

20 kN/m

11%

600%

16 kN/m

25 kN/m

11%

600%

20 kN/m

30 kN/m

11%

600%

26 kN/m

40 kN/m

11%

600%

33kN/m

50kN/m

11%

600%

Tear Resistance ( ≥)

115 N

140 N

170 N

225 N

280 N

Puncture Resistance ( ≥)

240 N

300 N

360 N

480 N

600 N

Carbon Black Content ( ≥)

2.0-3.0%

2.0-3.0%

2.0-3.0%

2.0-3.0%

2.0-3.0%

Carbon Black Dispersion ( ≥)

Note(1)

Note(1)

Note(1)

Note(1)

Note(1)

Oxidative Induction Time(OIT)

Standard OIT ( ≥)

60 min.

60 min.

60 min.

60 min.

60 min