Geosynthetic clay liners (GCL) are high performance needle punched environmental reinforced composites which combine two durable Geotextile outer layers with a uniform core of natural sodium bentonite clay to form a hydraulic barrier. Fibers from the non-Woven Geotextile are needle punched through the layer of bentonite and incorporated into the other geotextile (either a woven or non-woven).when hydrated under a confining load, the bentonite swells to form a low permeability clay layer with the equivalent hydraulic protection of several feet of compacted clay.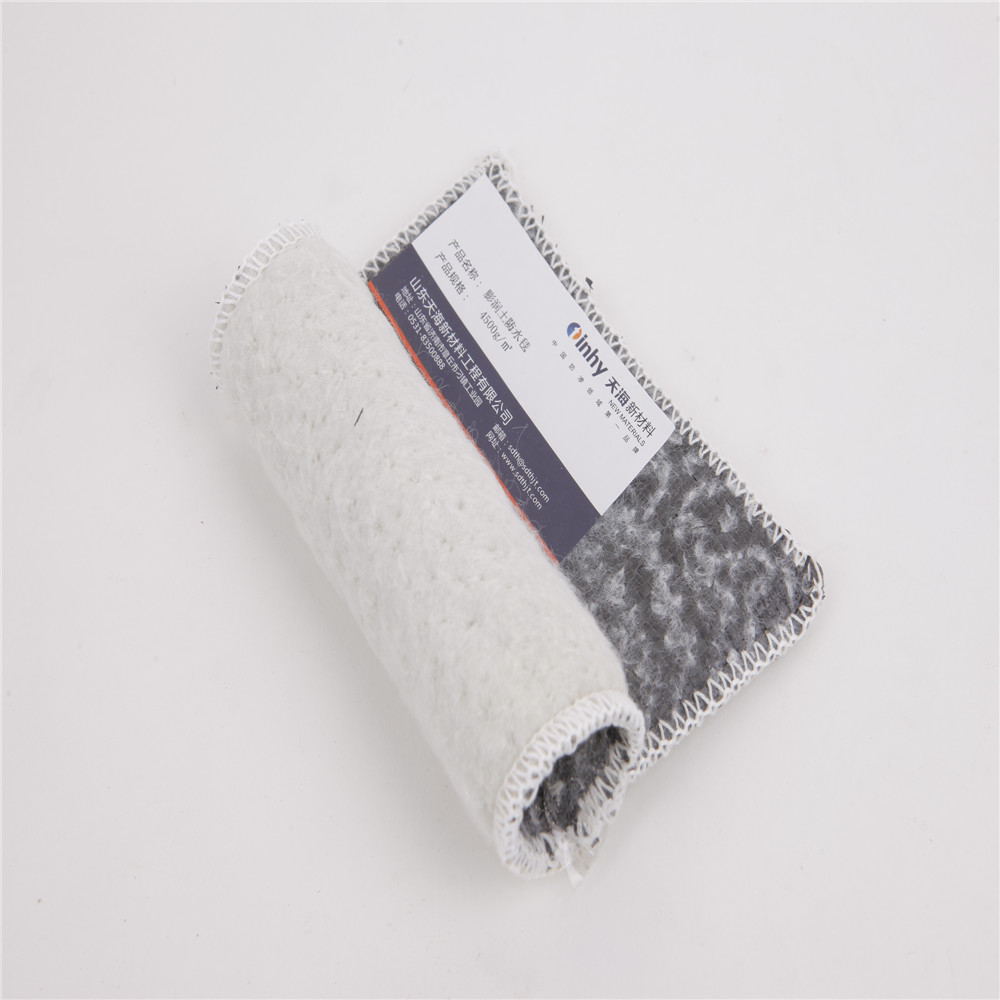 Applications:
The water proof bentonite pad is mainly used in penetration-proof,airproof &separation in rubbish burying square,man-made lake,channel,pool,basement,subway,etc.
The production line processing of finished products with high peel strength, strong pulling hardness, low permeability.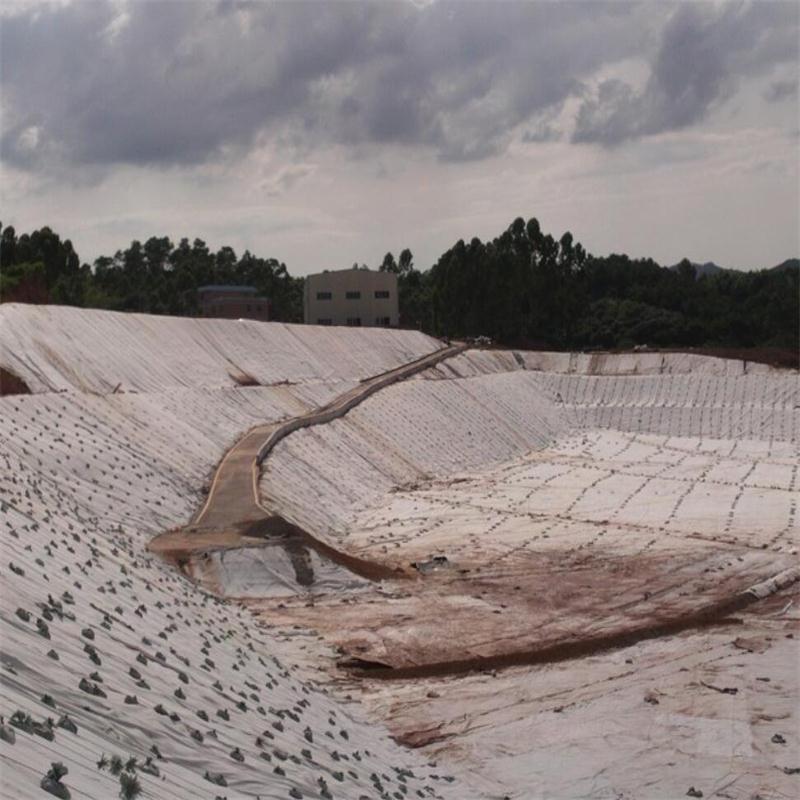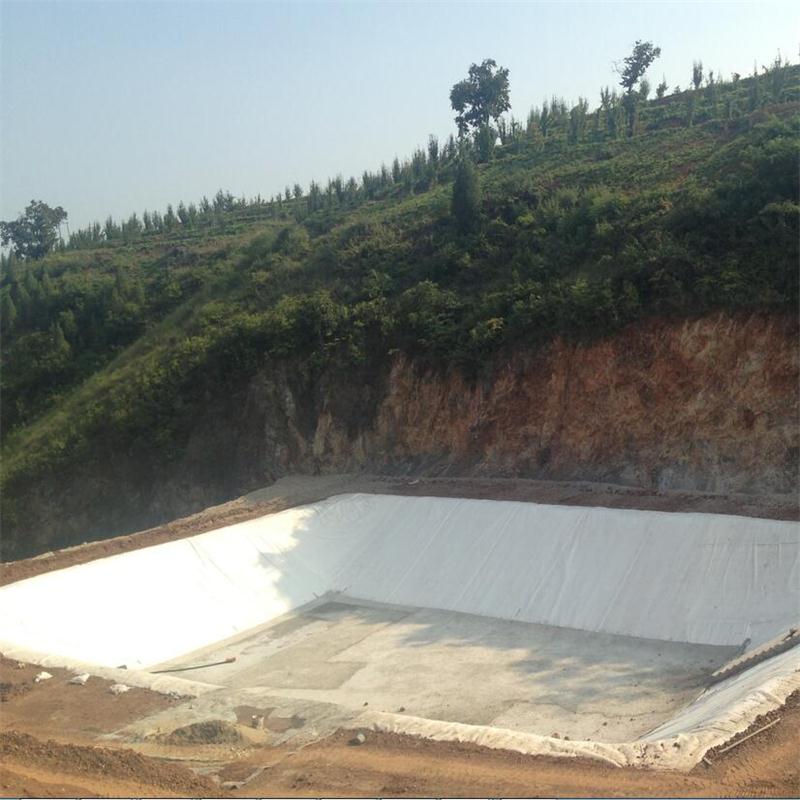 Technical data: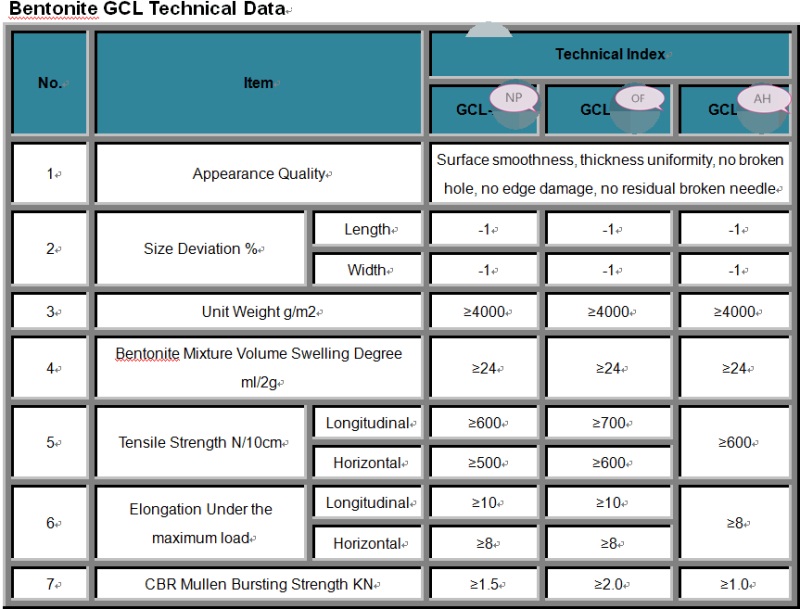 Certificate: