A Geogrid is Geosynthetic Material used to reinforce soils and similar materials. Commonly used for soil reinforcement applications such as retaining walls, steepened slopes, bridge abutments, embankments, embankments over soft soils and waste containment, as well as subbases or subsoils below roads or structures. Soils pull apart under tension. Compared to soil, geogrids are strong in tension. This fact allows them to transfer forces to a larger area of soil than would otherwise be the case. Lianyi geogrid offers a number of geogrids to meet any specific requirements.
Application:

1,It can widely apply in the water conservation, the municipal administration,
2, The building,the transportation, the subway,the tunnel,
3, The environmental protection and so on.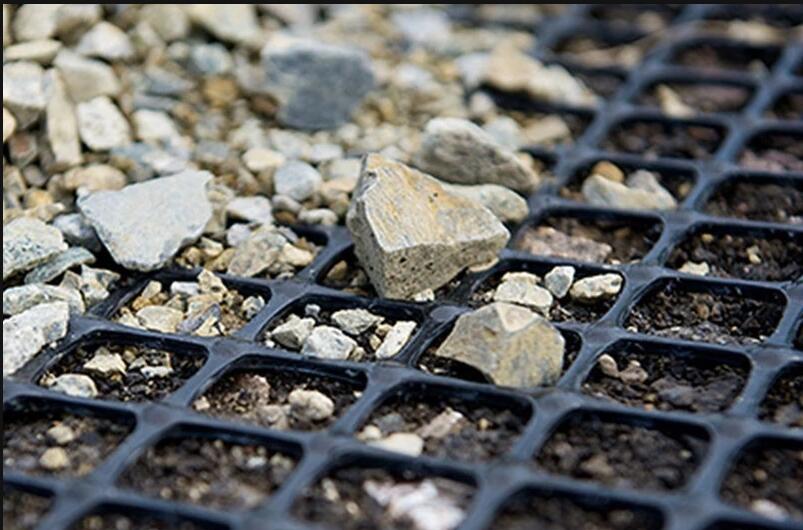 Funcations:
1, Improving bearing capacity of road foundation and prolong its service life.
2, Preventing road surface from subsiding and cracking.
3, Be convenient for construction, reducing cost and maintaining expense for the project.
4, Providing stability for slopes and avoid the losing of the water and soil.


Packing & Delivery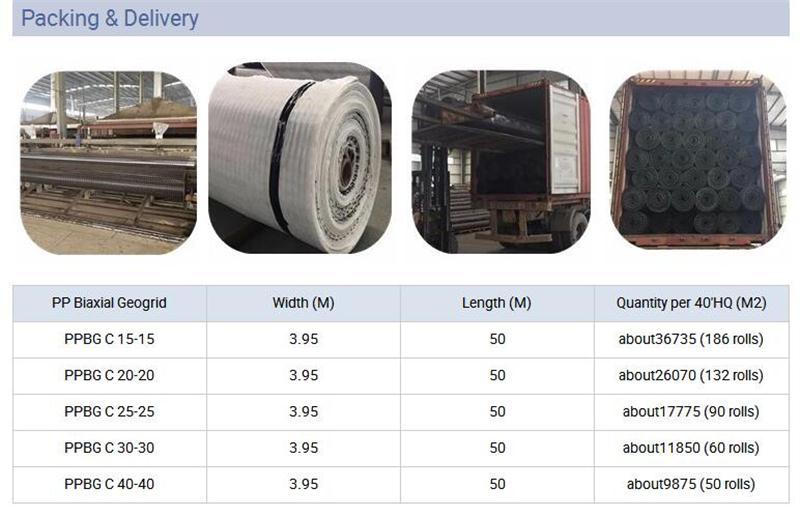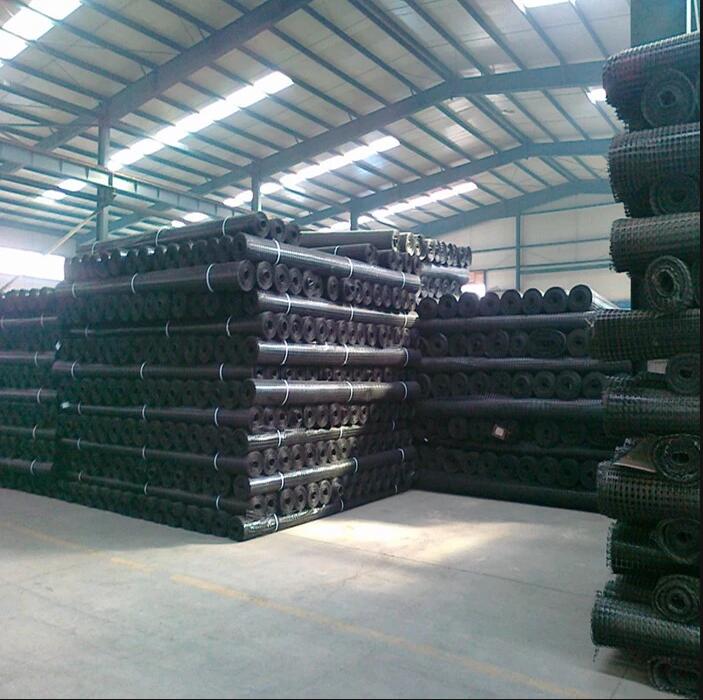 Geogrid Specifics:
TGSG

15-15

TGSG

20-20

TGSG

30-30

TGSG

40-40

TGSG

50-50

Ultimate tensile strength

Elongation at maximum load (%)

Tensile strength at 2 % elongation (kN/m)

7.5

10.5

14

18

5

7.5

10.5

14

18

Tensile strength at 5 % elongation (kN/m)

7

14

21

28

35

7

14

21

28

35

%